Doggy Paws: Quality Day Care & Boarding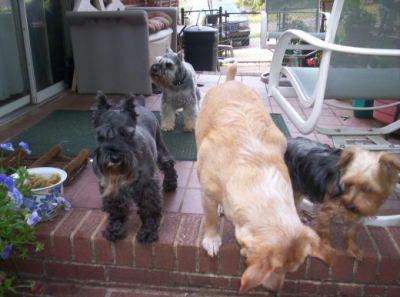 Let Doggy Paws be your Dog's
home while you're away
from home!
Doggy Paws is a family owned business committed to providing our guests with comfortable, loving, and 100% cage less boarding. All of our guests have run of the house and fenced backyard. Our guests enjoy free access to our grassy backyard, opportunities to socialize with other canine buddies, and fresh water all day long.
Each dog receives individualized loving attention and care. We are dedicated to making our guests feel at home and part of our family.
For more information feel free to contact us HERE